REDUCE ENERGY BILLS WITH SECONDARY GLAZING
Our standard secondary glazing substantially reduces the heat lost through single glazed windows and can be made even more energy efficient by specifying low "E" heat reflective glass and "A" rated sealed units. We also offer three premium solutions, from Standard to Outstanding, for optimal thermal insulation-enabling you to achieve energy neutrality.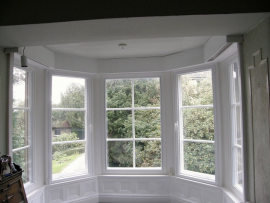 EXPERIENCE THE MASSIVE BENEFITS OF SECONDARY GLAZING
Which ever option you choose, the units will :
SAVE ENERGY
REDUCE HEATING BILLS
IMPROVE THE ENERGY RATING OF YOUR HOME
ADD TO YOUR COMFORT
Official tests show that secondary glazing with energy efficient glass offered 11% more heat insultation than standard double glazing.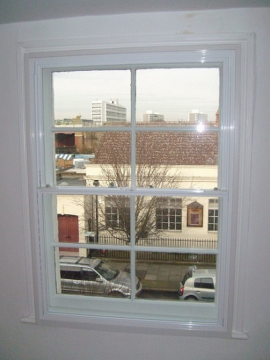 REDUCE NOISE POLLUTION
We supply and install top quality aluminium secondary glazing. Our range of secondary glazing systems have been developed for over 20 years to ensure that they offer:
The best secondary glazing for thermal insulation
The best secondary glazing for noise reduction
Added security
Condensation control
Finishes & styles to suit all types of primary windows
Years of robust, trouble-free service
A discreet, unobtrusive finish
Secondary double Glazing is a very cost-effective method of thermal insulation and soundproofing for all types of windows and doors.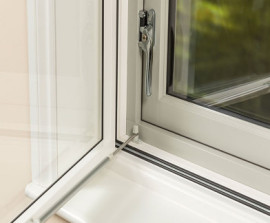 Colours Available
As well as our standard finish (white polyester powder coated), we have a range of other finishes available
Silver Anodised
Van Dyke Dark Brown ( High Gloss)
Light Oak Woodgrain Effect
Other woodgrain finishes are available upon request
Ivory Satin
Magnolia Satin Finish
Pure White Satin Finish
Slate Grey Satin Finish
Cream Satin Finish
Jet Black Satin Finish
To download our full colour range, click here
THE RESULTS
Noise Reduction
Tests were carried out by Chiltern Dynamics in October and November 2012 under laboratory conditions in accordance with BS EN ISO 1014-2 "Laboratory measurement of airborne sound insulation of building elements.Noise reduction is always stated as the combined noise reduction of the primary window plus any secondary glazing. Tests show that, in a typical situation, the noise that you hear without secondary glazing is 400% greater. In other words, from a starting point of 50dB the level of noise that you hear decreased by 20dB, so it is halved (10dB) and then halved again.
By fitting secondary glazing with 6.4mm laminated acoustic glass and a 75mm cavity, the level of noise experience decreased by 75%
Thermal Insulation
The following secondary glazing thermal insulation test was carried out in Switzerland by the Interver Glass Technology specialist glass testing facility for an installation in EIRE:
The existing primary window was traditional timber framed with putty glazed 4mm float glass. The cavity was a typical unsealed 85mm. The secondary window was our standard white finished aluminium secondary glazing unit with hardwood fixing sub frame and channel, glazed with 4mm Pilkington "k" hard coat low "E" glass. Thermal window insulation is always stated as the combined thermal insulation of the primary window plus any secondary glazing:
The combined window thermal insulation U value for this configuration was 1.868 W/m2K. This will be equivalnet to a WER rating scale of B or C. By fitting the secondary glazing with double glazed low E "K" glass we can achieve a WER Rating Scale of A RATED
Our working processin 3 steps
With Concept Glass, we like to keep things simple and hassle free. Our process can be broken down into 3 simple steps.

We always provide an exceptional service and only use the highest quality products

Get a Free Quote
Contact us and provide a few details, including style, colour and quantity, and we will get back to you straight away. Talk To Us
Talk to our experts, who will be able to show you various options and help select the best product for you. Enjoy!
We will install with minimal hassle and we always clean up after. This leaves you more time to enjoy your home.